This summer of 2023, it is expected that hundreds of thousands of tourists will go to Da Nang to enjoy its dazzling fireworks displays. Therefore, you had better plan your trip there as soon as possible, and the first thing to consider is transportation – how to get to Da Nang City.
1.1. FLY TO DA NANG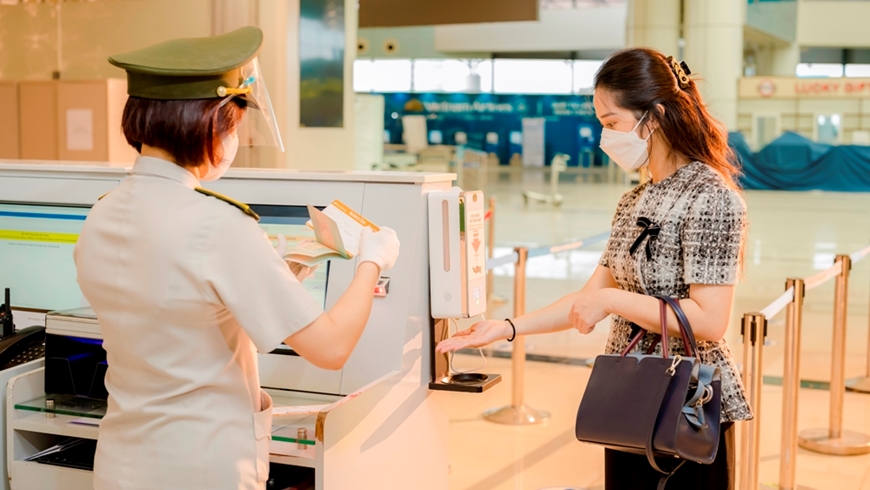 The fastest way to reach Da Nang for long-distance or international tourists is by air. The Da Nang International Airport is located on Duy Tan Street, Hoa Thuan Tay Ward, Hai Chau District, Da Nang.
It is roughly 3km away from the City Center or the Han River, where DIFF 2023 takes place. Some other tourist attractions are the Asia Park ~5km away from the Airport, or My Khe Beach – a stunning sun-kissed shore – being just ~6.5km from the Airport. Premium-standard accommodations like the Premier Village Da Nang Resort or the international InterContinental Danang Sun Peninsula Resort are plentiful and ready to serve.
There are numerous options for domestic and international tourists to get to Da Nang. The International Airport can accommodate large commercial aircraft, for our domestic airlines – Vietnam Airlines, Pacific Airlines, Vietjet Air, and Bamboo Airways – operate flights there daily.
This summer, Da Nang will become the center of attention with the return of a series of vibrant festivals and events such as the Da Nang International Fireworks Festival (DIFF) in the Han River, the Ba Na WOW Festivals in Ba Na Hills, and the M-Pack Festival & Carnival Street Food in Asia Park. Therefore, make sure to book your flights promptly not to miss out on anything.
Airlines are offering various deals for DIFF attendants, check them out now to have an exciting yet budget-friendly trip.
1.2. GO TO DA NANG BY TRAIN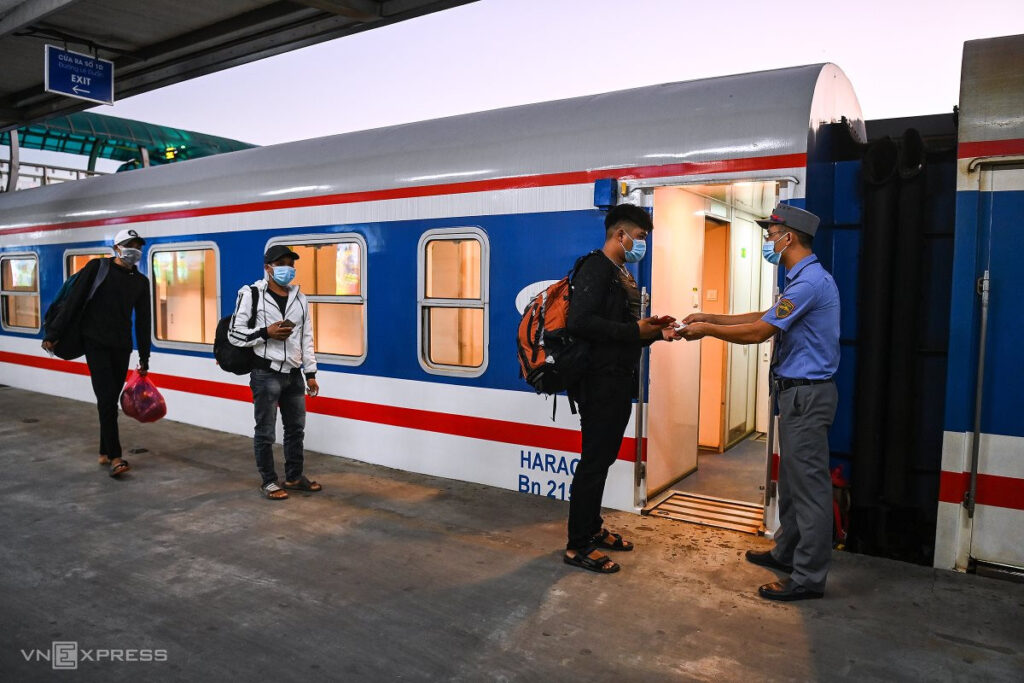 For those who love exploring and having spare time, traveling by train can be an interesting choice. If you depart from Hanoi or Ho Chi Minh City, you will spend nearly 15-19 hours on the railway, enjoying the sights of the urban areas and the surrounding mountains. Other than that, you can always use the time in hand to read books, listen to music, or just get some rest before the actual adventure begins.
Da Nang Railway Station is located on Hai Phong Street, Tam Thuan Ward, Thanh Khe District, which is ~3km from the City Center. From the Station, you can easily reach various tourist destinations like the DIFF 2023 venue, Asia Park, or My Khe Beach.
Being a major railway point of the whole nation, all trans-Vietnam trains must pass through Da Nang Station. From there, travelers can purchase tickets to all other destinations nationwide.
1.3. GO TO DA NANG BY COACH
Coaches are also a popular means of transportation for tourists traveling to Da Nang, because there are numerous coach providers and routes departing from provinces/cities across the country to get to Da Nang. With the advantages of low cost, diversity, and flexibility, coaches are most suitable for travelers from central provinces. Currently, Da Nang has two active coach terminals: the Central Bus Station (Da Nang City) and the Duc Long Bus Station (Southern Da Nang).
1.4. GO TO DA NANG BY PRIVATE VEHICLES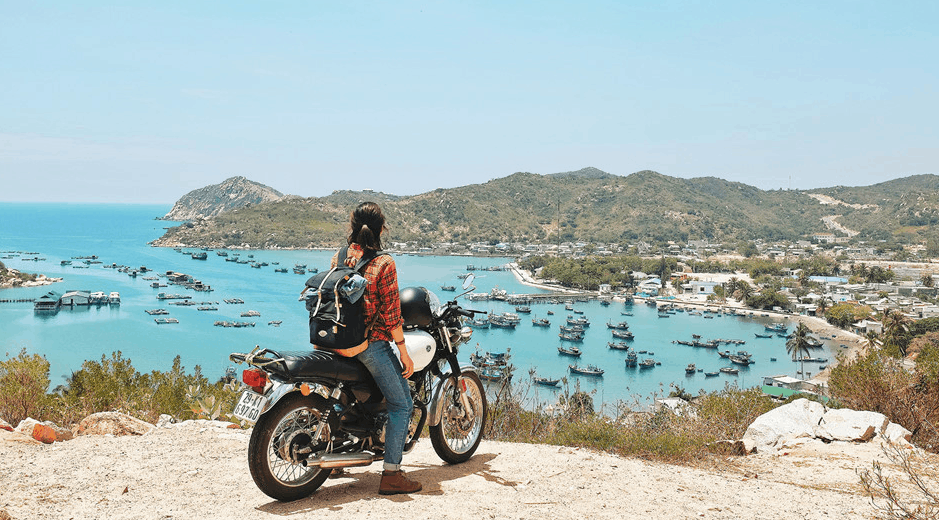 For those who like riding solo and being independent, as well as having good health, self-driving by motorbike or car is not a bad option at all. Especially if you can find like-minded wanderlust travel companions, the trip will be much more exciting than going by communal transportation.
However, this journey is certainly not a piece of cake since it requires good balance between riding and resting. To make the most out of your road trip, don't forget to try out the must-try dishes and restaurants along your route. You can refer to the suggested culinary highlights in the "Destination Da Nang – Culinary Delights" section provided by DIFF.
With the theme "Light Up The Borderless World," the Da Nang International Fireworks Festival (DIFF) 2023 is organized by the Da Nang People's Committee and Sun Group Corporation. The festival will take place from June 2nd to July 8th, 2023. 08 international teams are competing, including the United Kingdom, Italy, Poland, France, Australia, Canada, Finland, and the host Vietnam. This is one of the biggest events of the "WOW Da Nang" program – a part of the nationwide "WOW Vietnam" campaign – initiated by Sun Group Corporation to promote the beauty of Vietnam.
The themes for 05 competition nights of DIFF 2023 are as follows: Peace for the world (June 2nd), Love without distance (June 10th), Chasing your dreams (June 17th), Embracing nature (June 24th), and Light up the borderless world (July 8th). Its Opening and Finale nights will be broadcasted live on VTV1, Vietnam Television.
DIFF 2023 tickets are now on sale with limited availability. Check them out to secure your opportunity to witness world-class firework showcases.
Official website: https://diff.vn/
Official fanpage: https://www.facebook.com/diff.vn